Welcome Emily C. Kmetz, MD, to Germain Dermatology Mount Pleasant.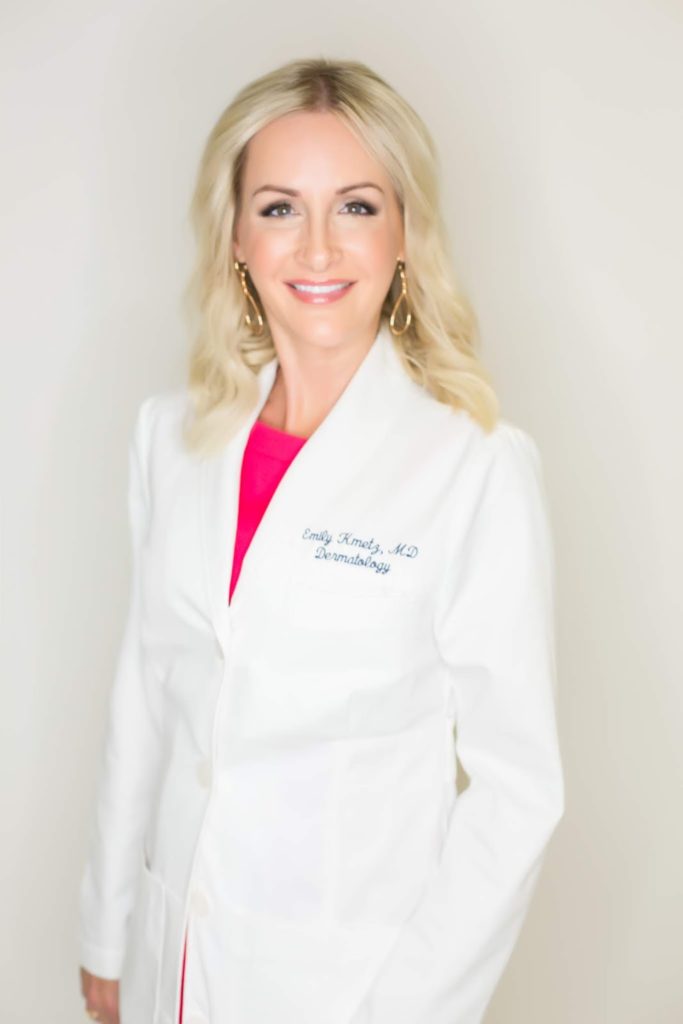 Board-certified Dermatologist Emily Kmetz, M.D. is a South Carolina native. She graduated cum laude from the University of South Carolina with a B.S. in Chemistry. After completing her undergraduate studies, she went onto the Medical University of South Carolina (MUSC) to receive her medical degree. During her time at MUSC, she was elected into the Alpha Omega Alpha Medical Honor Society; and completed her dermatology residency at the Medical University of South Carolina.
After residency, Dr. Kmetz took on a role within the MUSC Department of Dermatology, where she was a clinical assistant professor and a practicing physician for more than nine years. During her time there, she was voted Best Dermatologist in Summerville by readers of the Summerville Journal Scene for five years.
She was interested in pursuing dermatology because of its overlap of areas in medicine including infectious disease, rheumatology, oncology, and surgery. She is a member of the American Medical Association, the South Carolina Medical Association, and the American Academy of Dermatology.
Her published work includes, "Papular facial eruption in an African American adolescent", "Incontinentia Pigmenti with a Foreshortened Hand: Evidence for the Significance of NFkappaB in Human Morphogenesis" and more.
She lives in Dorchester County with her husband and two children.
Dr. Emily Kmetz is currently accepting new patients. Call (843)881-4440 today!