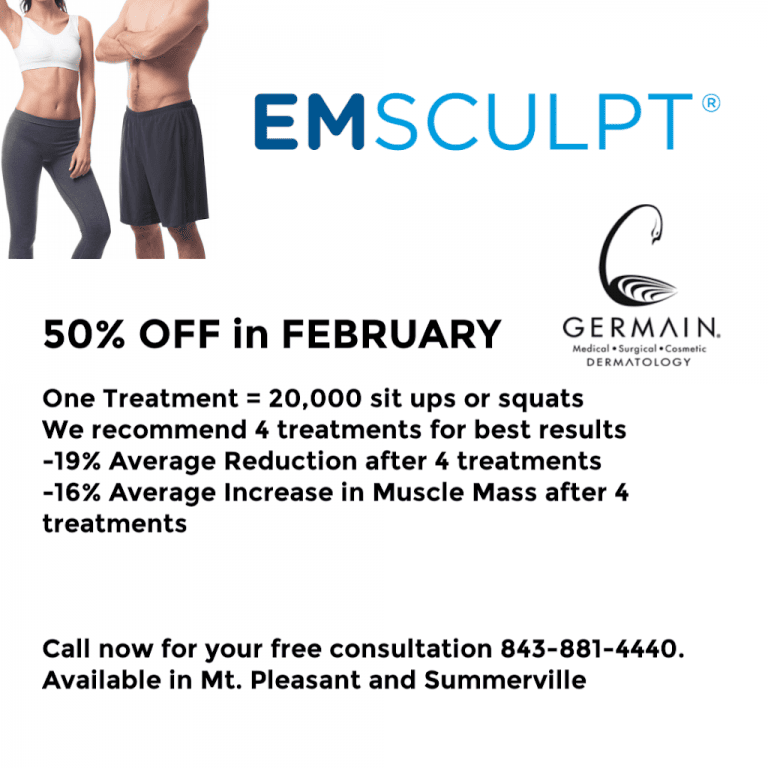 It's been making headlines as one of the hottest treatments to sculpt your abs and buttocks. EMSCULPT has become a favorite of celebrities, models, personal trainers, and anyone looking to lift and tighten.
As the first to offer EMSCULPT to Charleston, we're proud to offer this special discount of 50% OFF Emsculpt for the month of February 2019 – available at our Mount Pleasant and Summerville offices.
Call today for your free consultation — and check out our results!
Please follow and like us: