There has been a lot of hype in the beauty world lately about washing or dipping your face in sparkling water. Why the idea does sound fancy are there any actual benefits? The answer is YES!

Submerging your face in one part carbonated water diluted with one part mineral water does have its pros.

According to InStyle Magazine, "The effervescent technique, which was first popularized by women in Japan and Korea, is said to come with several benefits, including firming and tightening up the skin, removing dead skin cells, and purifying the pores. Aside from doing away with dirt and grime, the bubbles in the beverage are known to deliver oxygen to the skin's barrier, which can tone down puffy areas for a smoother, more supple look."

You can use the sparkling H2O with your normal cleansing routine, as a toner via a cotton ball or dip your face in a bowl of the mixture for 10-15 seconds once or twice a week. It's gentle on the skin and great to use for most skin types. While there are new sparkling waters on the market made for facial cleansing making your own still works just fine.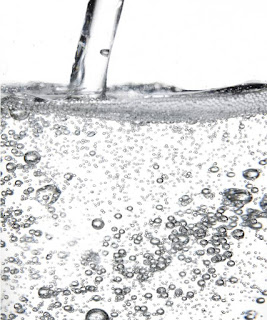 Have you tried adding some fizz to your facials?Marguerite Germain